There are times when you get fed up with the monotonous routine of your life and want to escape to recharge yourself. At this point, travelling can be the best option for you because nature has the power to boost your physical and mental health. And travelling solo can give you a new sense of freedom and empowerment.
You must have heard of the quote, "When you travel solo, you can be who you want to be." That is exactly how it is. Travelling solo enables you to structure your days as you want them to be and visit your destination just like you want to. However, planning for a solo trip on a budget can be a daunting task as it requires a lot of research.
But, don't you worry because I am here to make this task easier for you. I have planned my solo vacations on a tight budget and I can guide you as well. You will find a complete guide on how to travel solo on a budget below.
So, continue reading and be ready for this adventure that can change your perspective towards life. After all, you only live once and wasting your life without exploring this wonderful planet is nothing but stupidity.
Tips on How To Travel Solo On A Budget
Here I will share some incredible tips that will help you in saving money while you travel alone in your favorite places.
Keep a savings account only for travelling
Travel in off-peak season
Choose a solo-friendly destination
Look for a cheap airfare
Find hotel deals
Prefer hostels for accommodation
Buy a local sim card
Do shopping from local markets
Make use of ride-sharing apps
Walk whenever you can
Eat Street food or cook for yourself
Local entertainment is affordable
Use local transport
Pack smartly
Visit free museums and galleries
Now that I have enlisted some major tips of travelling solo on a budget, I will explain all of them in detail.
So, let's begin!
Keep A Savings Account Only For Travelling
First of all, create a travel-specific account and keep on transferring a set amount into that account every month. It will help you in saving a decent amount for your trip, considering the expenses of booking a room, transportation, food and excursions. Also, it will save you from spending all the money on random things that are not necessary. Random expenses keep on coming throughout the year but managing them and saving money for your dream trip is your call.
Travel In Off-Peak Season
One of the greatest tricks is to travel in the off-peak season. It will save you a lot of money and you can grab some great deals. For this purpose, you need to do your research because different destinations have different tourist seasons. So make sure, you plan your trip when there are no price hikes and tourists swarms. In peak seasons, airfare is also expensive.
Choose A Solo-Friendly Destination
It is recommended that individuals who are travelling for the first time should pick a solo-friendly destination. Most probably a place that is safe and easy to get around. In this way, you will be able to navigate the area easily.  Some solo-friendly destinations include Paris, Amsterdam, Nashville, Canada or Western Europe.
Look For A Cheap Airfare
The biggest chunk of expense while travelling is the airfare. Flights can actually cost you a lot of money. So, it is recommended to find deals and discounts on airfare. You can search for different websites for this purpose like airfare watchdogs or secret flying etc.
Find Hotel Deals
After airfare, accommodation can also be costly especially if you are wishing to stay at a five-star hotel. You should be looking for hotels that offer various deals or discounts. Websites like Hotel Tonight and Groupon can help you in finding discounted rooms.
Prefer Hostels for Accommodation
In order to save money, you should prefer staying at hostels during the trip. They are much more affordable than hotels and give you a comfortable experience. You can get a room at approximately 15-20$ per night.
Buy a Local SIM Card
For communication, you should buy a local sim card because international phone plans are very expensive. You can easily get the sim cards after reaching your desired destination because they are very cheap. In this way, you can stay connected with your friends and family.
Do Shopping From Local Markets
Shopping is an important part of travelling and requires money. So, if you want to travel on a specific budget you should shop from local markets. They are affordable and inexpensive as compared to big shopping malls and can save you a lot of money.
Make use of ride-sharing apps
When you are travelling solo, it is preferred to use ride-sharing apps for transportation since you are not so familiar with the area. In addition to this, you can split the fare with the other riders to lower the cost. Such apps are very beneficial for you and save you from using public transport all the time. Plus you can ride in a comfortable car without paying much.
Walk whenever you can
While you are travelling and exploring your favorite destination, try to walk whenever you can. It not only saves money but also helps you in connecting with nature and its beauty. The best way to explore an area is by having a walking tour.
Eat street food or cook for yourself
The expense of the food also varies. If you want to dine at fancy restaurants of celebrity chefs and want to eat at luxurious eateries then you should plan a budget for it. Otherwise eating street food or cooking for yourself is always the best idea and it lowers your food budget as well. Also, you should shop at grocery stores and not big restaurants.
Local entertainment is affordable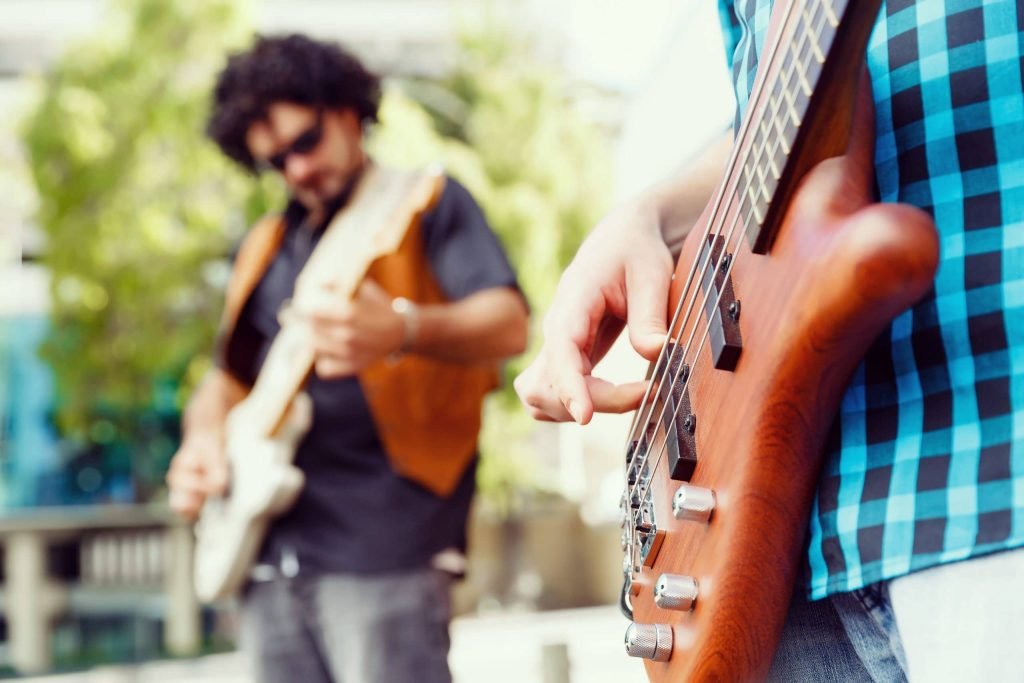 Almost every country has some incredible local entertainment like street musicians etc. So, if you do not have enough money to go clubbing, you can enjoy local entertainment as well. It is not only affordable but gives you an amazing experience too.
Use local transport
The best way to travel to a country is by using public transport like bus beds, trains in Europe or rickshaws in countries like India. Public transport is the cheapest way of travelling as compared to flying and can save you a lot of money.
Pack Smartly
Always pack smartly.
I repeat, Always pack smartly.
You should focus on the things that can be used in multiple ways. Do not stuff your bag with lots of clothes. Reduce the amount of clothing and pack them in an organized manner. Try to keep clothes of the same color scheme so that you can use them in a variety of ways and mix-match can be done easily. Keep the useful stuff like charging cable, power bank and cell phone in a hand carry bag.
Visit free museums and galleries
You should not miss visiting free museums and art galleries. There are many museums and galleries in London that exhibit numerous collections of art and history that are free for the public to view. Even the museums with small entry fee also offer discounts frequently. So you should avail this opportunity.
That's all for now. I hope this detailed guide on how to travel solo on a budget will help you greatly. By following these tips you can plan a solo trip to any of your favorite destination and that too on a budget. I would love to know how you plan your trip and if you have any other important tip to share. You can share your opinion in the comment section below.
Till then Happy Holidays!