In the world of culinary delights, few things rival the timeless appeal of classic cake flavors. These creations have stood the test of time, becoming synonymous with celebrations, comfort, and indulgence in life's sweetest moments. Let's embark on a delightful journey as we explore the top 10 classic cake flavors that have secured a permanent place in our hearts and taste buds.
Vanilla
Unveiling the heart of timelessness, the classic vanilla cake stands proud in its unpretentious charm. Its gentle sweetness and nuanced aroma form a blank canvas for boundless imagination. Infused with creativity, the vanilla cake becomes a vessel for artistry, harmoniously united with succulent fruit fillings or crowned with ethereal buttercream. This nostalgic delight captures the essence of generations, weaving shared memories into every delightful bite.
Chocolate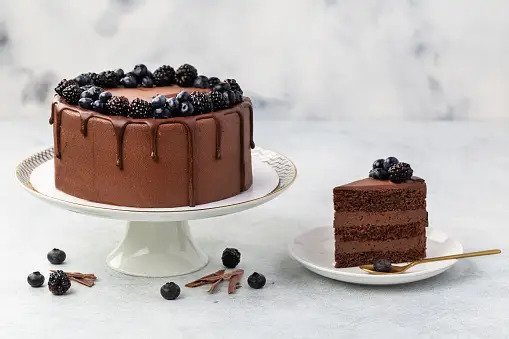 Dive into a world of chocolate cake, a warm cocoon of cocoa goodness that enfolds you in its embrace. Luxuriate in the plush texture and intense flavor that define this universally cherished creation. The chocolate cake's versatility is undeniable—whether cloaked in the velvety embrace of classic ganache or transformed into an opulent black forest masterpiece, its allure is irresistibly enchanting.
Lemon
Step into the spotlight; lemon cake beckons those who crave the tangy embrace of zest. Vibrant citrus notes perform an invigorating dance on your palate, infusing every bite with refreshing contrast. Whether adorned with a glistening lemon drizzle or layered with the tang of lemon-blueberry, each mouthful becomes a zesty celebration that reawakens your taste buds.
Strawberry
Summoning the spirit of summer, the strawberry cake orchestrates a symphony of flavors that epitomize the season's essence. The collision of ripe strawberries and tender cake layers births pure magic and can be used for 21st birthday cake ideas. With each forkful, you'll embark on a sensory journey that transports you to sun-drenched fields, where the sweetness of strawberries blooms in harmony with the cake's elegance.
Carrot
Emerging with a healthful twist, the carrot cake embraces you in its heartwarming embrace. Rich with the nourishment of carrots, its moist and dense profile offers a wholesome experience that nourishes the soul. Crowned with cream cheese frosting, it's an alchemical fusion of flavors and textures, creating a harmonious balance that resonates with every bite.
Red Velvet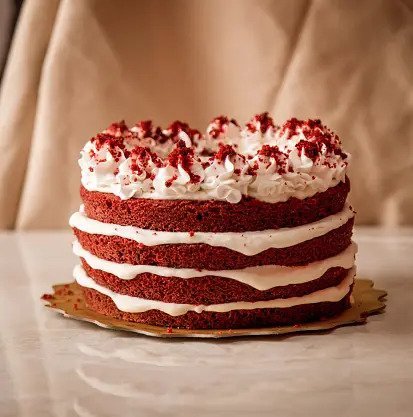 Adding a stroke of elegance to any occasion, the red velvet cake is a masterpiece of visual and gustatory delight. Its deep, velvety hue and subtle cocoa undertones weave an enchanting tapestry that captivates both the eyes and the palate. The velvety texture, often swathed in velvety cream cheese frosting, makes this creation a showstopper that epitomizes indulgence.
Coconut
Surrender to the allure of the captivating coconut cake, a slice of paradise infused with the essence of tropical retreats. Infused with the richness of coconut milk and the delicate crunch of flakes, this creation encapsulates the idyllic escape of a beachside oasis. With each bite, you're transported to a world where the rhythm of waves meets the symphony of flavors.
Butterscotch Cake
Amidst the classics, the butterscotch cakes emerge as a symphony of caramel delight. Its golden hue and velvety texture hint at the indulgence that awaits. With each bite, you're enveloped in the rich warmth of caramel, a dance of sweet and buttery notes that leave an unforgettable impression. Topped with a luscious drizzle or nestled between layers of cake, butterscotch adds a touch of decadence to the world of timeless flavors.
Pineapple 
Rekindle memories with a slice of pineapple upside-down cake, a timeless creation that encapsulates the essence of homey nostalgia. Caramelized pineapple rings and vibrant maraschino cherries adorn a delicate cake base, conjuring a feeling of comfort and familiarity that takes you back to cherished moments.
Coffee
Concluding our culinary journey is the coffee cake, a symphony that awakens your senses with every forkful. Infused with the essence of coffee, its layers offer a delightful complexity that caters to your craving for both sweetness and depth. Adorned with a light whipped cream and adorned with a sprinkle of butterscotch chips, it's a coffee enthusiast's dream—a sensory indulgence that beckons you to savor life's small pleasures.
In a world of constant change, these classic cake flavors remain steadfast companions, offering comfort and delight in every bite. From birthdays to weddings and from intimate moments to grand celebrations, these flavors have a special place in our hearts. They bridge the gap between generations, connecting us through the shared joy of taste. And, with the convenience of Cake Delivery in Bangalore or any other city, you can easily get it delivered right to your doorstep.
So, whether you're marking a milestone or simply indulging in life's pleasures, let the enduring charm of these classic cake flavors be your guide to a world of time-tested taste.