Raksha Bandhan, the joyous festival that celebrates the profound bond between brothers and sisters, is a perfect occasion to show your appreciation and love for your beloved sister. This sacred day presents a wonderful opportunity to cherish the treasured sibling bond and create everlasting memories. One of the most heartwarming ways to express your affection is through carefully chosen Rakhi gifts. This article presents a comprehensive list of unique and thoughtful Rakhi gifts that your sister will undoubtedly adore.
Personalized Keepsakes:
Customized gifts hold a special place in a sister's heart. Opt for personalized keepsakes such as beautifully engraved wooden photo frames that showcase your favorite childhood memories together. You can also consider a delicate name pendant crafted with her initials, or a custom-made journal adorned with her name and a heartfelt message. These thoughtful gifts for sister will make her smile and instantly remind her of your love and the unique connection you both share.
Spa and Wellness Treats:
Treat your sister to a day of pampering and relaxation with a spa and wellness gift package. Present her with an indulgent spa voucher that entitles her to a rejuvenating massage, a refreshing facial, and a calming body treatment. Alternatively, you can create a spa-like experience at home by gifting her a basket filled with luxurious bath oils in her favorite scents, scented candles to set the mood, and a collection of premium skincare products for a complete pampering session. This gesture will show her how much you care about her well-being and happiness.
Fashionable Accessories:
Every sister loves to add stylish accessories to her wardrobe. Surprise her with a chic handbag made from high-quality leather or a trendy designer watch that complements her personality and style. Alternatively, consider a beautiful piece of jewelry, such as an elegant necklace or a delicate bracelet, adorned with her birthstone to make it even more meaningful. Fashionable accessories make for timeless gifts that she will cherish for years to come.
Hobby-Related Gifts: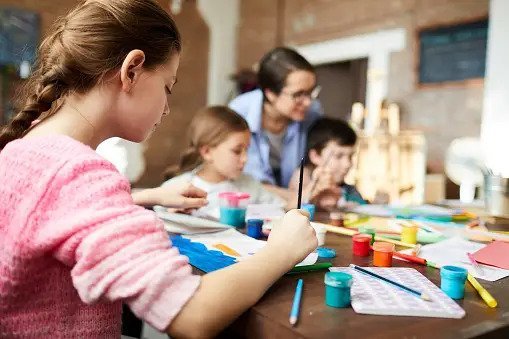 Consider your sister's hobbies and interests when choosing a Rakhi gift. If she loves art, get her a high-quality set of sketching pencils, a set of vibrant watercolors, or a premium sketchbook with acid-free paper. For the bookworm sister, opt for the latest bestseller in her favorite genre or a set of her all-time favorite novels signed by her favorite author.
If she is into cooking, surprise her with a top-of-the-line kitchen gadget that will make her culinary adventures even more enjoyable. Supporting her passions through thoughtful gifts shows your understanding and support for her interests.
Gadgets and Tech Gadgets:
If your sister is tech-savvy, surprise her with the latest gadgets or tech accessories like drones that she's been eyeing. Whether it's a sleek and feature-packed smartwatch that complements her active lifestyle, high-quality wireless earbuds for an immersive music experience,  or a powerful portable charger that keeps her devices charged on the go, these gadgets will not only impress her but also make her daily life more convenient.
Thoughtful Handwritten Letter:
In this age of digital communication, a handwritten letter holds immense sentimental value. Take the time to express your love and gratitude for your sister in a heartfelt letter. Share cherished memories, recount funny anecdotes, and convey your admiration for her. Your sincere words will make this gift truly precious to her and will be something she can treasure for a lifetime.
DIY Gift:
Get creative and craft a personalized DIY gift for your sister. Whether it's a hand-knitted scarf, a handmade piece of jewelry, or a custom-designed photo album filled with pictures of your special moments together, the effort and love you put into making the gift will undoubtedly make it all the more special and cherished by her.
Fitness Gear:
If your sister is a fitness enthusiast, consider gifting her some high-quality fitness gear. Whether it's a stylish gym bag, a set of resistance bands, or a fitness tracker to help her monitor her progress, these gifts will encourage her to stay active and healthy while showing your support for her fitness journey.
Subscription Boxes:
Subscription boxes are a delightful way to surprise your sister with monthly treats tailored to her preferences. Choose from a wide range of options like beauty boxes filled with premium skincare products and cosmetics, gourmet food boxes with delectable treats from around the world, or hobby-related subscriptions that cater to her interests, such as an art supplies box or a DIY craft box. Each month, she'll receive a delightful surprise that reminds her of your love and thoughtfulness. If you are far away from your beloved sister this Rakhi, just make her feel on cloud nine by sending such a special gift. You can seek online gift delivery in Bangalore, Pune, Delhi, Mumbai etc., without any hassle. 
Adventure Experiences:
Create lasting memories by giving your sister an unforgettable rakhi gift experience. It could be a thrilling hot air balloon ride that offers breathtaking views from the skies, a heart-pounding bungee jumping session that fuels her adrenaline, or a serene weekend getaway to a scenic destination that allows her to unwind and connect with nature. This gesture will show her how much you value spending quality time with her and how you cherish the moments of laughter and excitement shared together.
This Raksha Bandhan, go the extra mile to choose a gift that truly reflects your sister's personality and interests. Whether it's a personalized keepsake, a spa treat, a fashionable accessory, a hobby-related gift, a tech gadget, a subscription box, an adventure experience, a handwritten letter, a DIY gift, fitness gear, eco-friendly gifts, a cooking class experience, indoor plants, a memory scrapbook, or a donation to a cause, each gift holds the potential to convey your love and appreciation for her in its unique way. Let your gift be a symbol of the unbreakable bond you share and a testament to the deep affection you have for your sister. Celebrate the essence of sibling love and make this Raksha Bandhan memorable for both of you.