Celebrities are just like us, they have tattoo regret. And while some stars opt for a clever coverup, others decide to invest in laser removal. Take a look at 15 of your favorite stars who've had their ink removed and let us know if you'd opt for laser in the comments section.
Angelina Jolie
Perhaps the most iconic case of tattoo removal: Angelina Jolie's tattoo for ex Billy Bob Thornton. She's since removed and covered the piece with the geographic coordinates of her children's birthplaces.
Megan Fox

Megan Fox quickly became one of the most recognizable stars with tattoos, one of which was a portrait of Marilyn Monroe on her right forearm. However, she's now removed the tattoo in its entirety.
Colin Farrell

Did you know that actor Colin Farrell used to be tatted up? We were shocked!
Rose McGowan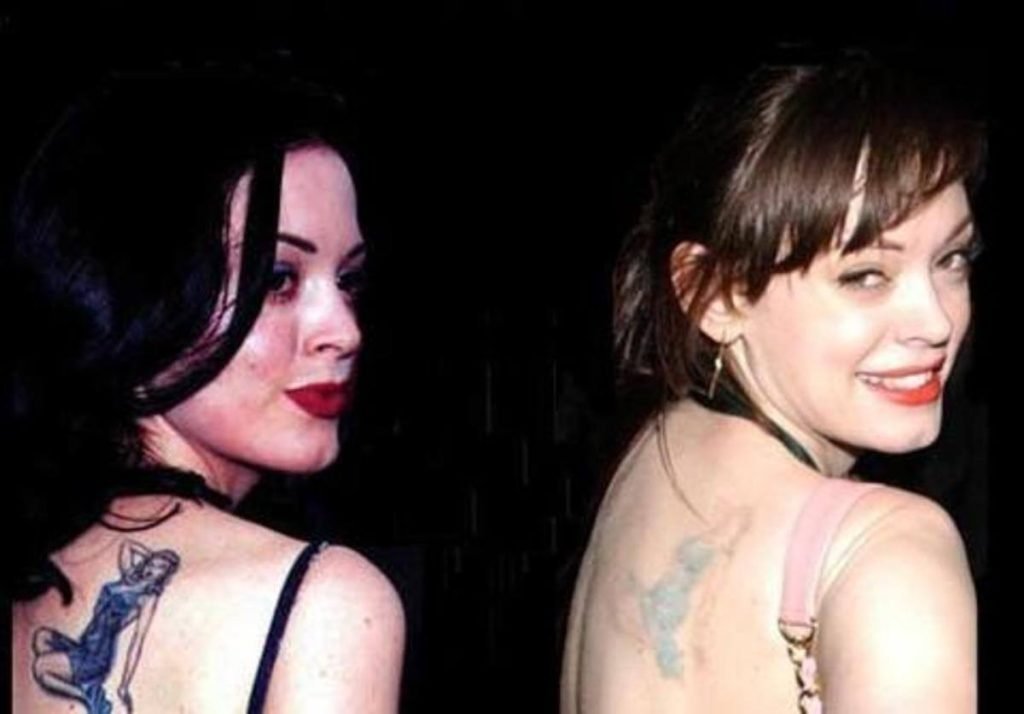 Actress and activist has since removed the pin-up tattoo which once graced her shoulder blade.
Johnny Depp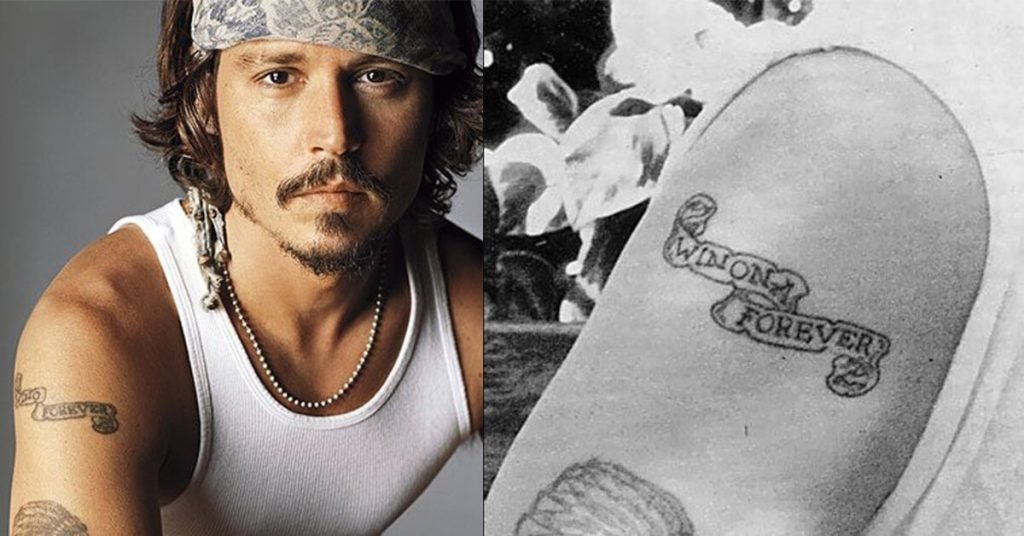 Another iconic example of celebrity tattoo removal, Johnny Depp parted ways with Winona Ryder and lasered the 'no' of her name to have his tattoo read 'Wino Forever.'
Melanie Griffith
Following her divorce from actor Antonio Banderas, Melanie Griffith spent many months removing the tattoo of his name on her right arm.
Also Read: 11 Celebrities With Shocking Tattoos
Heidi Klum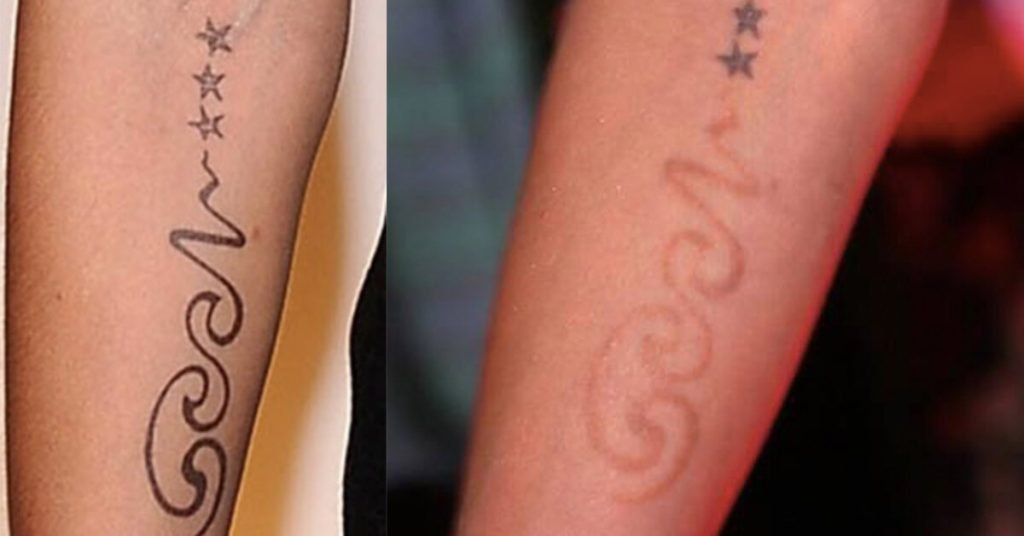 After splitting from singer Seal, Heidi Klum began removing the tattoo of his name in 2013.
Kat Von D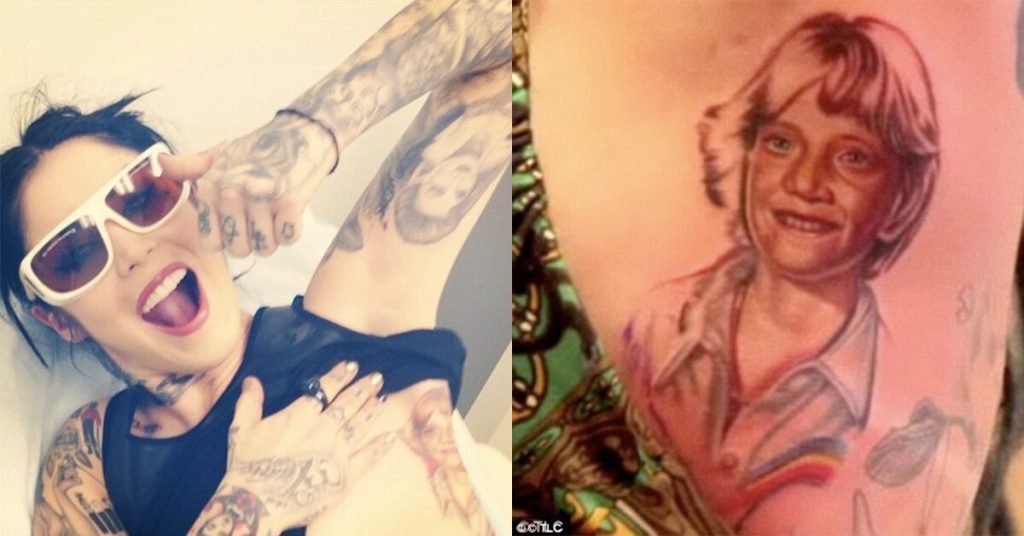 Even tattoo artists have regret! After her very public breakup with Jesse James in 2011, Von D got his portrait removed from her side.
50 Cent

In order to avoid the painstaking process of covering his tattoos for movie roles, 50 Cent went through multiple sessions of laser therapy to remove his ink.
Pharrell Williams
In 2008, musician Pharrell Williams went above and beyond in order to remove his tattoos. In addition to having laser therapy, Williams underwent a skin graft.
Pamela Anderson

Although her barbed wire tattoos was an iconic staple of her image as a 90s bombshell, Pamela Anderson said goodbye to the tattoo in 2014.
Mark Wahlberg

Can you believe actor Mark Wahlberg used to rock a portrait of Bob Marley?
Iggy Azalea

Iggy Azalea may proudly rock her current tattoos, however, she was spotted with bandages on her fingers—leading us to believe that she'd had some of her ink removed.
Kelly Osbourne

In 2010, Kelly Osbourne announced that she'd be removing the majority of her tattoos and by 2013, she'd removed the keyboard on her right arm.
Eva Longoria
In 2016, Eva Longoria removed the tattoo on the back of her neck, which was a tribute to her ex-husband Tony Parker.