National Basketball Association (NBA) is a well-renowned basketball league that has produced several star players like Michael Jordan, Larry Bird and Kobe Bryant. Founded in the United States of America in 1949, the NBA has a rich history. In its glorious 70 years of existence, the NBA has seen a variety of great players coming and going. Some of them even managed to get enshrinement in the Naismith Memorial Basketball Hall of Fame.
But among all these superstars, who have been the top NBA players of all time who always dominated the game? To answer this question, I have taken help from statistical leaderboards and advanced stats. Moreover, I have considered factors like per-game average and achievements like All-NBA honours to put my list of top 10 players together.
So, let's see which players have made it to the list!

Top 10 NBA Players
Listed below are some of the best basketball players who are undoubtedly the greatest of all times.
Kyrie Irving
Damian Lillard
Kobe Bryant
Wilt Chamberlain
Larry Bird
Magic Johnson
Bill Russell
Kareem Abdul Jabbar
LeBron James
Michael Jordon
Now let's analyze the criteria on which I have ranked the players in this order.
#10 Kyrie Irving
Kyrie Irving is one of those players who have been stamping a spot in rankings for a while now. He made his NBA debut in 2011 and his outstanding performance shows that he is a team player. He is 6 times All-Star and 2 times All-NBA who helped LeBron James to lead the Cleveland Cavaliers to the championship in 2016. Kyrie also became the All-Star Game MVP in 2014. As far as the stats are concerned, he has a killer 87.6 free-throw percentage, 22.4 average points and 5.7 assists per game.
#9 Damien Lillard
Damien has made his way to the Hall of Fame for almost 7 seasons. He made his NBA debut in 2012 and is considered to be a key player. He is 5 times All-Star and 4 times All-NBA with an impressive 23.7 points per game. In addition to this, he has contributed 6.4 assists per game. The management can always rely on Lillard because he has an average of 36.28 minutes per game. With such an amazing stats, he deserves to be in the list of top 10 basketball players.
#8 Kobe Bryant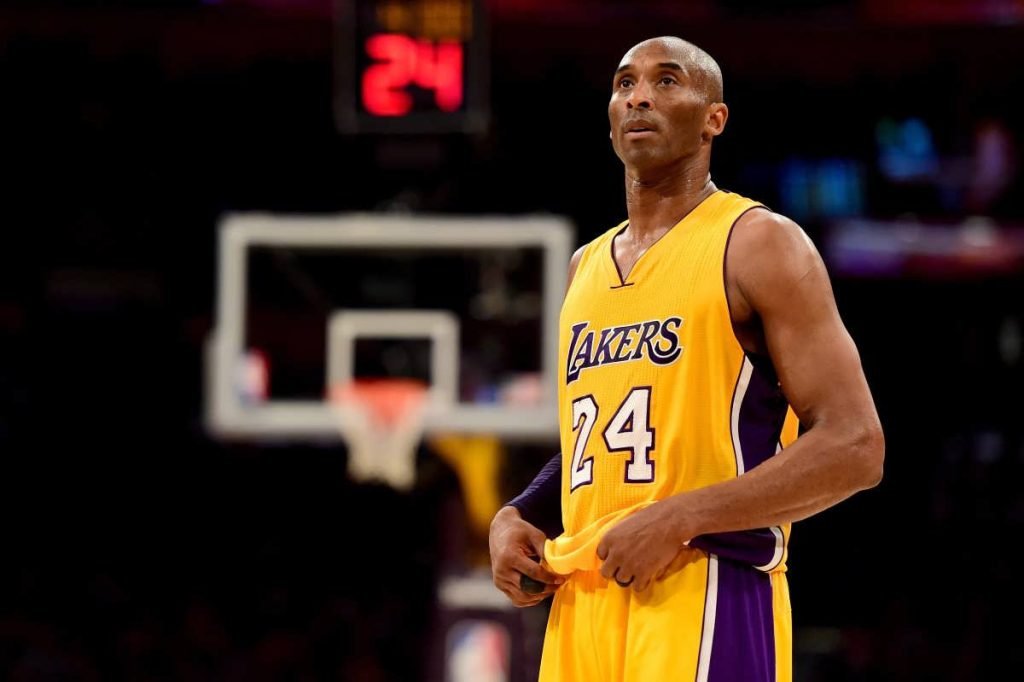 Kobe Bean Bryant aka Black Mamba is one of the most feared players in basketball history. After making the NBA debut in 1996, he has proven that he is the MVP. He has won five NBA championships with Lakers and has 18 All-Star and 15 All NBA selections. He became the All-Star Game MVP in 2008. In addition to this, Kobe has also averaged 25.0 points per game in his career. These incredible stats always make his way into the top 10 NBA players of all time.
#7 Wilt Chamberlain
When we talk about dominance, Wilt Chamberlain was the most dominant player of his time. He was unstoppable and his dominance is acknowledged all over the world. He was 7 foot tall and ripped down 22.9 rebounds per game.
Woah! Can you believe it?
I don't think this number can ever be matched.
Apart from the unmatched rebounding power, he has the second-highest average points per game i.e. 30.1 PPG. He is undoubtedly a powerhouse who led four different NBA teams. He has been voted for All-Star 13 times and All-NBA 10 times.
#6 Larry Bird
Larry Bird also known as Larry Legend was as deadly as a shooter. He made his NBA debut in 1979 and led his team Boston Celtics to three NBA championships and five NBA finals. He was selected to 12 All-Star and 10 All-NBA in his 13 years basketball career. Larry has an average of 24.3 points per game and 6.3 assists per game. Also, he has an outstanding figure of 59 triple-doubles in his career. His deadly jump shot, basketball IQ and great competitiveness have made him one of the best player in NBA history.
#5 Magic Johnson
It will not be wrong to say that Magic would have been the second-best player in basketball if he had not retired early. He started his NBA career and kept on achieving success without looking back. Johnson was an amazing all-rounder with 19.5 points per game, 7.2 rebounds and 11.2 assists per game. He has the record of being the only NBA player with 11 assists per game. In addition to this, he is the top second player with 138 triple-doubles, behind Oscar Robertson only. He has led the Lakers to five NBA championships.
#4 Bill Russell
Numbers and achievements indeed play a big role in rankings but Bill Russell is one of those players whose impact was beyond numbers. Bill made his NBA debut in 1956 and was also known as Bill the Hill. He was the greatest defender in the history of NBA and led Boston Celtics to 11 NBA championships. That's a record. He was a player who could single-handedly dominate the game with his defensive game. He has 12 All-Star, 11 All-NBA team selections and a career average of 22.5 rounds per game.
#3 Kareem Abdul Jabbar
Kareem made his NBA debut in 1969 and was one of his kind. No other player in basketball history has ever come closer to his career total of 38,387 points. He has 19 All-Star selections out of total 20 seasons with an average of 24.6 points per game. Kareem was known for his consistency and was the all-time leading scorer of NBA. His achievements include six MVP awards, 15 All-NBA and 11 All-Defense selections. With such amazing numbers, you will always see him in the top 10 NBA player of all time.
#2 LeBron James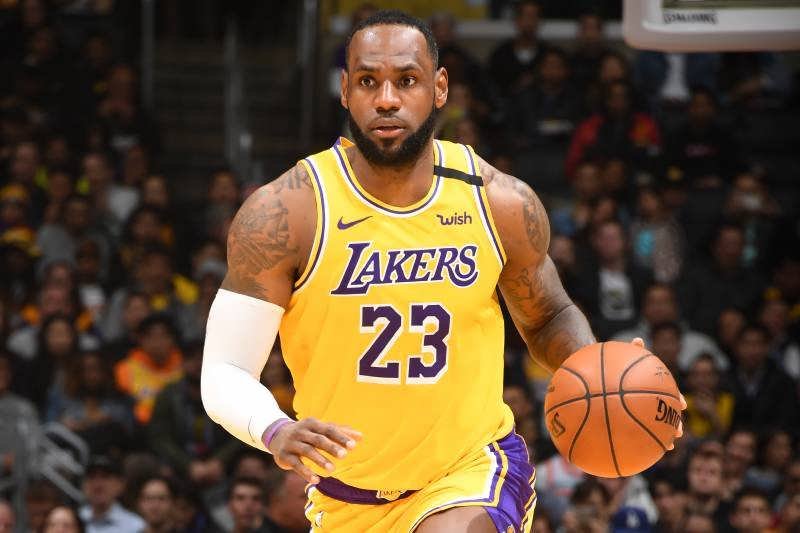 LeBron James, also known as King James is one of the greatest players in the history of basketball. His incredible career stats can leave anybody in awe. He has 27.1 points per game, 7.4 rebounds and 7.3 assists per game. He made his NBA debut in 2003 and since then he has proven himself as an all-time great. James has 12 All-NBA selections and he led Cleveland Cavaliers and Miami Heat to 8 consecutive NBA finals. Moreover, he has won three championships as well. In short, he is the best in NBA history.
You might also want to read: NBA Round-Up: The Rise of the Super Team
#1 Michael Jordan
Basketball fans may disagree with most of the rankings but I am sure all of them agree that Michael Jordan is the number 1 player in basketball history. He is the G.O.A.T and for all the good reasons. Michael has achieved everything in the game, be it awards, titles and mind-boggling stats. One of the remarkable moment in his career was when he went for a flawless 6 for 6 during one of the NBA finals. His killer stats include 33.4 points per game and 2.35 steals per game. He was truly a monster on defence and dominated both sides of the ball. MJ has amassed 11 All-NBA and 9 All-Defensive selections. He won 6 NBA titles and 6 final MVPs.
That's all for now!
Do let me know if any of your favourite players made it to the list.