A look in the mirror tells you that your roots are showing. Would you straight away go and dye your hair or wait for a little longer until somebody else points it out?!
We are sure that you wouldn't like others to tell that your grey or darker hair is making a show!
A lot of people do not like to go sit in a salon for 2 hours to get their roots touched up very often. So how long should you wait to dye your hair again? Contrary to these people there are others who like to get their roots dyed or change their hair color every month. 
As a matter of fact, coloring time varies from person to person. So, how soon can you dye your hair again is a question that needs to be answered in detail. We are going to find some answers to frequently asked questions about hair coloring so keep reading!
How Soon Can you Re-dye Hair?
So, you want to look all tip-top and ready to rock the world with perfect-looking hair color all the time but have you ever considered the effects of regular coloring on your hair?
The hair dyes are laden with cruel chemicals that can damage the hair with regular use. We have seen a lot of people ending up with straw-like hair that lacks shine and body. You might be tempted to color your hair as soon as you see a change in the color intensity. But it is worth knowing as to how long should you wait to dye your hair to keep your hair safe from over-exposure.
Hair professionals tell us to normally wait for a period of 4 to 6 weeks before making an appointment. Either you are letting a professional do the job or you are going to DIY hair dye at home, it is better to wait for a month. Even a month and a half waiting time is better for the sake of your hair health.
In addition, there are many more factors that you should give importance to when deciding to go for a hair dye.
Factors to Consider – How Often Can you Dye Your Hair? 
Every hair type is different and that is why the effects of the product used to color that hair will be different too. Therefore, everyone has a different waiting period as to how long before you can dye your hair again. Let us see these factors in a little more detail: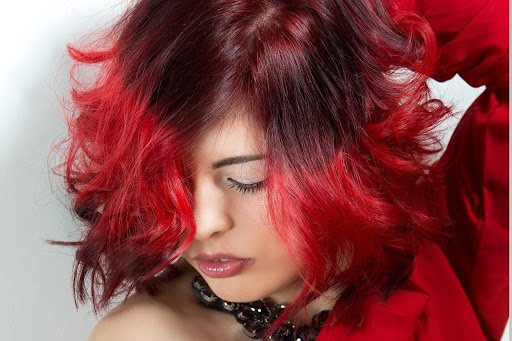 The natural color of your hair plays a major part in deciding when to go for a touch-up. If you have a very dark original color and you got it changed to a very lighter tone then the regrowth will be very obvious, prompting you to go for color soon.  
Going more than 2 shades lighter means you have to use bleach before getting the light hair color of your choice. This bleaching process is going to expose your hair to a lot of chemicals. So, we recommend waiting for longer than 4 weeks for a recolor.  This will save your hair from extra damage.
If you already have dry and damaged hair then go for some hair treatment before you decide to color your hair again. Damaged hair does not give desired color results. It means you are wasting your time and money as well as damaging your hair even more. 
To minimize the damage and increase the vibrancy of hair color why not try to color your hair wet? We hear you ask: can you dye your hair wet? Well, the answer is yes! Just use colors that can be used on wet hair and you are covered!
How many times can you dye your hair also depends upon the type of product you are using. Many different products are in the market for hair coloring and each one has different chemical composition. From permanent hair color to semi-permanent and from bleaching agents for hair to other harsh chemicals for washing out the color, your hair is likely to damage. So, do not color your hair frequently. 
Bleach is the most damaging of them all so avoid bleaching your hair too often. Some brands give a waiting period of 14 days between bleaching but we will recommend waiting for at least 4 weeks in between.
In the end, it is all about your personal choice. Some people will not mind waiting for a month or even more between the colorings so it is all good for them. The others cannot wait for more than 2 to 3 weeks therefore they go and color their hair more frequently. Whatever your preferred waiting time, make sure that you use good quality products. This practice will minimize the damage done to your hair strands.
Also Read: What are the Causes and remedies of an itchy beard?
Tips to Keep Your Hair Color Vibrant for Longer
To summarize, how long till you can dye your hair again depends upon your personal needs. The minimum period recommended is 4 to 6 weeks but the last decision is yours. It is your hair so you better know how and when to treat them. We will share a few tips with you to maintain the vibrancy of your hair color for longer along with keeping them healthier.
Use shampoo and conditioner especially recommended for colored hair

Always use heat protectants why blow drying or straightening your hair

Try using temporary hair color to lessen the effect of harsh chemicals

Use hair moisturizers to reduce dryness caused by hair colors
We hope that we have answered your question of how often can you dye your hair efficiently. Do keep in mind the effects of hair color on the health of your locks while choosing the hair color that makes you stand out and appreciated!