Our parents give us everything, including their love, their time, and gifts on every occasion. But, when it comes to choosing the best gifts for parents, we – the children – are often confused.
What do you give to someone who has given everything to you? What do you give to someone who has everything?
More often than not, we find ourselves out of gift ideas for parents. But, giving them nothing for their anniversary or Christmas wouldn't be fair. In our childhoods, they made sure that our holidays and birthdays were special. So now, it is our job to make their events special.

In this article, we have shared 20 best gift ideas for parents. You can use these exciting gift ideas for their birthdays, anniversaries, or holidays. But, don't forget to wrap them up in your love and affection.
Best Gift Ideas for Parents
If you are looking for the best gifts for your parents, look no further. We have come up with 20 thoughtful and interesting gift ideas that your parents will love.
So, let's see what gifts you can give to your parents on their next special day.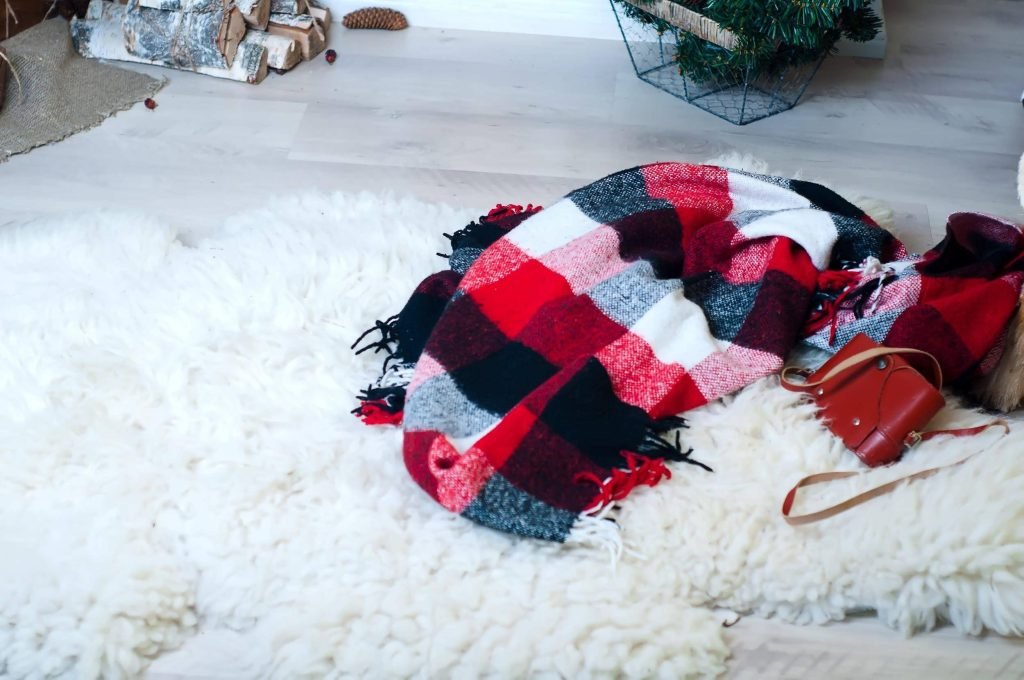 Everyone loves soft and comfortable blankets, but it can be symbolic of your warmth to your parents. It can become one of the best gifts that you ever gave to your parents.
You can spend a little extra to buy the softest possible blanket. Or, you can think about some way of personalizing the blanket. Either way, it's the thought that counts.
Do you have a Netflix or Amazon Prime account? If yes, it's about time you shared it with your parents. Or better yet, you get them their subscription.
We all love binge-watching our favorite shows on Netflix, then why keep the parents away from all this fun? So, get them a Netflix subscription on this Thanksgiving.
Something from Your College
Sending us off to college is the parents' biggest dream. But don't think they forget about us after college. Our parents will always be our biggest supporters. So, this time when you visit them during vacations, bring some college memorabilia with you.
It can be a sweatshirt, a bumper sticker, or a mug with your school's name printed. Remember, they don't care if it's small; they only care about how special it is.
Usually, when parents get older, they don't bother much about making lots of changes around the house. While this may be comfortable, it can get boring pretty quickly. So, get them the latest calendar to keep them up-to-date while spicing up the place a little.
You can make the calendar customized, especially if you have kids. Use their photos, drawing, and messages to their grandparents and create a personalized calendar.
Bonus tip: Add all the birthdays and special events by default to save them from remembering stuff.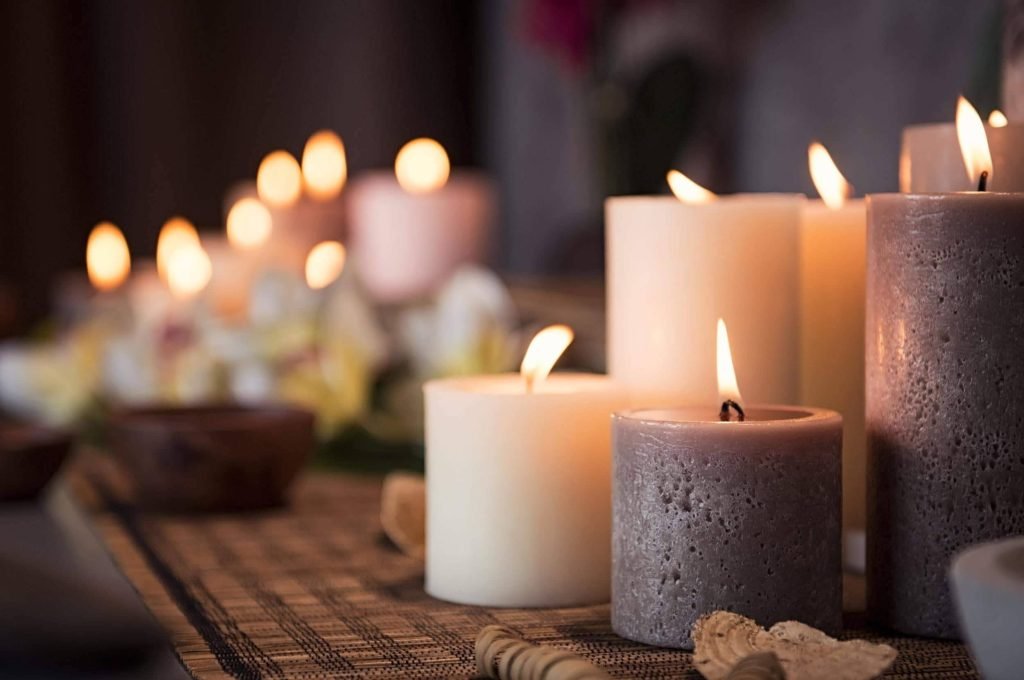 Sometimes, in trying to find the best gift ideas for parents, we forget that all they want is something that will remind them of you. So, try to find something as simple as a scented candle.
You can give it a personalized touch by getting a candle with a scent that your parents can relate to. Or, you can get a customized candle named after your parents. You can also print a quote/phrase/word that you or your parents know and hold dear. So, whenever your parents look at that candle, they will be reminded of you, and they will smile.
Are you still struggling with gift ideas for parents? Don't worry; we have got more.
Plan a Date for Your Parents
If your parents have a favorite restaurant, you can make dinner reservations for them. Over the years, while taking care of their children, the romance fades a little. So, help them rekindle their feelings by planning a romantic evening for them. With the kids officially out of the house, they should relearn how to enjoy having each other around.
No matter how advanced the world becomes, some parents will remain old-school. So, if your parents find comfort in old-school things, go old-school for them. Instead of getting them a Netflix subscription, get them a subscription for their favorite magazine. If your parents enjoy celeb gossip, new recipes, or they love to have something to read on a Sunday morning, this will be the perfect gift.
Believe it or not, every parent has some clothing item their child despises. Sometimes they neither wear it nor give it away. It can be a jacket or a hat or a purse. So, for the next event, buy a new replacement for that item. Ask your parents to get rid of the old piece and use the new one. But, only do it for those items that don't hold any sentimental value for your parents.
Spoil your parents a little by getting them vouchers for a free massage session. Every parent needs a little time for self-care. However, most parents think of massage sessions as a luxury, so they don't spend on it. You can surprise them by booking a free session for them on their birthday or well, just a random Tuesday.
Most parents who have recently become empty-nesters feel lonely. To help them adjust to the new lifestyle, you can adopt a pet for them. However, it would be best to know how your parents feel about pets before adopting one. Otherwise, they can feel burdened or annoyed if they didn't want one. So, it's better to consult with them instead of surprising them with a bunny rabbit or a pup.
Anniversary Gifts for Parents
Below, we have shared some specific anniversary gifts for parents.
Customized Anniversary Basket
If your parents are spending their anniversary at home, make a customized basket for them. Fill it with their favorite food items, wine, chocolates, movies, popcorns, books, etc.
Then and Now Picture Frame
Make them a then and now picture frame with one of their wedding photos and a recent photo.
Do your parents love cooking? If yes, get them a custom-made cutting board. You can get their initials carved in it.
Get them a wall art for the map of their most favorite place in the world.
Cheat code: It's their wedding destination.
Keepsake Hand Casting Kit
Set their promise to hold hands forever in stone with a keepsake hand casting kit.
Christmas Gifts for Parents
If you are looking for Christmas gift ideas for parents, we have got your covered.
Christmas is all about snow and hot chocolates, and it can only get better with a pair of quilted slippers.
Want to make it even better?
Get matching pairs for both the parents. You can even get them printed with Papa Bear and Mama Bear.
Personalized Throw Blanket
A throw blanket could be one of the best gifts for parents. But, a personalized throw blanket is even better. So, get to work and make a masterpiece for your parents.
Pro tip: Get sentimental!
The only thing that parents are obsessed with is their kids' kids. So, get the grandkids to work on their grandparents' Christmas gift.
Get the kids to draw something for grandma and grandpa. Then, print their art on something like cufflinks, earrings, rings, or an ornamental plate. Let the kids give it to them and see how they glow with love.
Get two mugs personalized for your parents to drink hot chocolate in. You can use fun names to be printed on the mugs.
In the end, Christmas is all about family, love, and happiness. Your parents don't care as much about your presents as they do about your company. Although they need quality family time with you throughout the year, they need it the most at Christmas. So, try to spend as much time with them as you can during the holidays.