Celebrity plastic surgery has been gaining popularity for a while now. Previously, celebrities were not as open about their cosmetic ventures as they are now. Many celebrities, especially Kim Kardashian and Iggy Azalea, have been vocal about the cosmetic procedure they underwent. Moreover, the internet is also full of celebrity plastic surgery before after pictures. So, in short, there is not secret in it, and nowadays, everyone knows at least a few celeb women who have gone under the knife. If you are interested in getting a Boob job from a trusted professional, consider Contour Clinics.
In this article, we have discussed 10 celebrity women who have got work done on their bodies or faces. Continue reading to find out which celebrities have got what procedures done.
10 Women to Undergo Celebrity Plastic Surgery
Below is a list of women celebrities who have undergone plastic surgery:
Britney Spears
Cindy Crawford
Cardi B
Gwyneth Paltrow
Nicole Kidman
Chrissy Teigen
Kim Kardashian
Kylie Jenner
Iggy Azalea
Taylor Swift
Now, let's discuss each celebrity's cosmetic surgery in detail.
The Princess of Pop, Britney Spears, is well-known for her influence on teen pop during the late 1990s and the early 2000s.
She has always been in the news due to many controversies surrounding her. However, the pop star continues to mesmerize the audience with her public appearances.
Although the Pop Princess is about to touch her 40s, she doesn't look like it, thanks to cosmetic procedures. In terms of her plastic surgery, Britney Spears has been quite open. She told the InStyle magazine in 2013 during an interview that she has a cosmetic surgeon she frequently visits. However, there have been no clear statements from her about the procedures she has had done. Until now, she has only admitted to getting lip filler injections.
The internet believes that she has had a few other cosmetic procedures done, too, such as:
Lip Fillers
Nose Job
Cheek Fillers
Another famous personality who underwent plastic surgery is Cindy Crawford, an American model, and actress.
She has been relatively forthcoming about her experience with cosmetic procedures. She told the InStyle magazine in an interview:
"I'm not going to lie to myself, past a certain age, creams work on the texture of your skin but, in order to restore elasticity, all I can really count on is vitamin injections, botox, and collagen . I have a very simple, healthy life, which works miracles. I drink a lot of water, watch what I eat, and exercise… but I owe the quality of my skin to my cosmetic surgeon."
When it comes to celebrity plastic surgery, Cardi B is an important name. This famous rapper, formerly a stripper, rose to fame in 2017 with her hits like Bodak Yellow and Money. Apart from singing, she has also appeared in J. Lo's movie, Hustlers, as an exotic dancer.
Unlike other celebrities, Cardi B is exceptionally vocal about her plastic surgeries. Due to her outspoken and brash personality, she has even agreed to get illegal butt filler injections.
She has also undergone the following cosmetic procedures:
Breast Augmentation
Liposuction
Butt Implants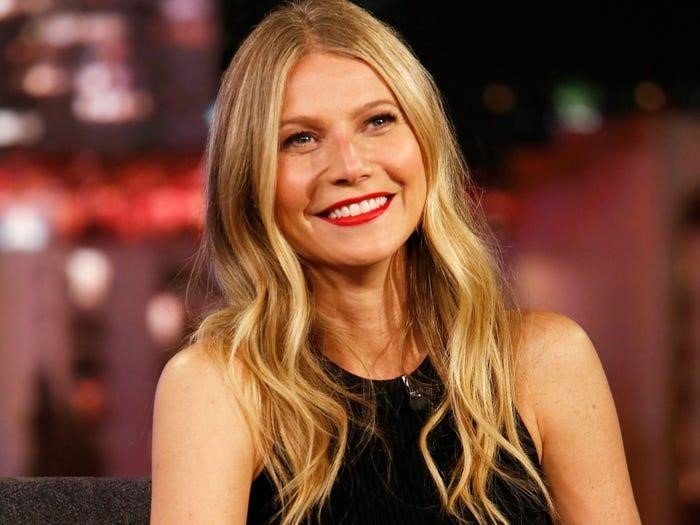 Gwyneth Paltrow is an extremely talented American actress who has won several awards, including the Academy Award, a Golden Globe Award, and a Primetime Emmy Award.
She has admitted undergoing Botox once. However, she claimed she would not do it again since she did not like how she looked. Apart from that, she regularly gets laser treatments.
Nicole Kidman is an Australian-American actress who has been a heartthrob for decades. Although she has admitted that she once got Botox, she did not relish the experience. In 2013, she said in a newspaper interview:
"I did try Botox, unfortunately, but I got out of it, and now I can finally move my face again."
Chrissy Teigen is an American model and entrepreneur. She has had fun with her celebrity plastic surgery experience. According to her interviews and Instagram posts, she has had liposuction and breast implants. However, she got the implants removed after some time.
There has been a lot of mixed information about Kim Kardashian plastic surgery. The celebrity considered one of the 50 most popular women, according to Google, continuously denies going under the knife. She has denied getting any procedures done to her at several different platforms. However, her alterations are dramatic, which cannot be achieved with diet and workouts.
Kylie Jenner plastic surgery views are somewhat different than her half-sister, Kim Kardashian-West. She says:
"I'm not against plastic surgery. But as of now, I only have lip fillers…But I'm also someone who says 'never say never.' If, down the line, I get to a point where I'm really uncomfortable with something on my body, I'm not against changing it."
Iggy Azalea is a famous Australian rapper. She went a little overboard with her cosmetic surgery endeavors at the 2015 Billboard Music Awards. Apparently, she showed up with an entirely different face as she had got a number of procedures done, including:
Lip Implants
Cheek Implants
Chin Implants
Breast Augmentation
Nose Job
Brow Lift
Botox
Wrinkle Filler Injections
When it comes to plastic surgery, Taylor Swift has not been very forthcoming. However, her celebrity plastic surgery before after pictures tell a different story. She has undergone breast augmentation as well as a nose job. Moreover, her eyes now look a lot less squinty than they did in 2007, so she probably got her eyelids done, too.
Conclusion
Celebrity plastic surgery is the new cool thing among the superstars. However, unlike before, they have become more vocal about getting these procedures done.