The year 2020 was nothing like what we expected. It made us accustomed to a new lifestyle of quarantines and lockdowns. While this new normal affected everyone, it affected travelers the most. International travels were postponed for unidentified time limits and that meant no exploring new and exquisite places. As travelers sat home, their lists of best destinations to travel only expanded. All the free time they had at their hands led them to explore new places online. So, you can find every travel blog listing new places to travel to after quarantine.
While this may be necessary for travelers, everyone deserves a vacation once we return to normal routine post-Covid19.
So, in this article, we shared some breath-taking, mesmerizing, and picturesque locations that you can visit once international travels resume.
Best Destinations to Travel after Quarantine
Every traveler has a bucket list of places they want to explore. They are aware of all the best places to live in the world. They also know about different places where they can do different fun activities or eat particular food items. However, travelers aren't the only ones who like to explore the world. Especially after quarantine, we all deserve a vacation whether internationally or locally.
Below is the list of 5 best destinations to travel after Covid-19 in no particular order. So, let's see what we have here.
New Zealand
Scotland
Iceland
Turkey
Greece
A detailed account of each location is given below.
1.  Australia
Australia is among the best places to live in the world. This is not just our opinion, there are multiple sources that rate the country amongst the best countries in the world for quality of life. This is no surprise when you consider Australia's landscape, perfect weather, and attractions.
International travel to Australia is set to slowly open in Feb 2022, however, this is subject to change. But, as soon as flights open, take a trip to the unique escapes of Australia.
Australia has a lot to offer in terms of attractions, but there's also a unique culture, exciting nightlife, and a strong restaurant scene. Some of the best places and activities in Australia are:
Sight-seeing in the harbor city of Sydney
Snorkeling The Great Barrier Reef
Traveling to Uluru -Kata Tjuta National Park in the red center
Trekking the Daintree Rainforest
Explore the cultural hub of Melbourne
Drive the Great Ocean Road
Visit Kangaroo Island
Climb Cradle Mountain in Tasmania
Explore the Kimberley Region
2.  Scotland
Scotland is like a real-life fairytale destination. It is full of miles-long green plains and mountains. Being in those full of grassy grounds can make you feel like you are standing on a giant golf course. Moreover, the rock formations of Scotland are just another level of perfection.
If these aren't enough to convince you, the famous train track seen in Harry Potter movies is also in Scotland. Apart from that, the cobblestone streets make it like you have traveled back in time. So, to experience all of these amazing locations, put Scotland on your travel bucket list.
Some of the best places to visit in Scotland are:
Edinburgh
Arthur's Seat in Holyrood Park
Glasgow
Scottish Highlands
Loch Ness
Glenfinnan Viaduct or the Harry Potter Bridge
Stirling
Isle of Arran
Isle of Skye – The Old Man of Storr or The Storr
Fort William
3.  Iceland
The third location in the best destinations to travel after quarantine is Iceland.
Do you wanna have a firsthand experience of being in the location of some Hollywood blockbuster movies, like Interstellar and Star Wars? Then, the Land of Fire and Ice – Iceland, is the right place to be.
Apart from this, there is another attraction in visiting Iceland. Season 8 of our beloved Game of Thrones (from George R. R. Martin novels A Song of Ice and Fire) was filmed here. Most of the iconic scenes from season 8 were filmed in Iceland.
This country offers some of the most unique landscapes to its visitors. The entire scenery is breathtaking with all the glaciers, waterfalls, mountains, and beaches.
Some one-of-a-kind locations to visit in Iceland are:
Strokkur Geysir
Snaefellsnes Peninsula for Northern Lights (Aurora Borealis)
Skógafoss Waterfall
Reynisfjara Beach or The Black Sand Beach
Glacial Lagoon
Oxararfoss Trail
Svínafellsjökull Glacier
Skaftafell Ice Cave, Vatnajökull National Park
Thingvellir National Park
Hallgrímskirkja Church
4.  Turkey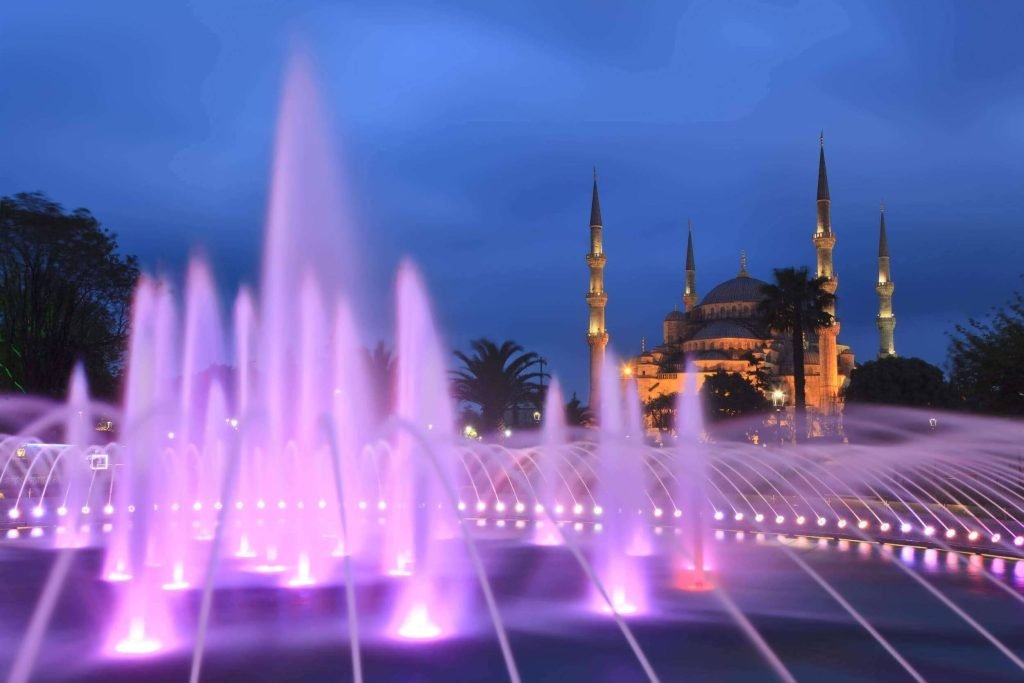 Rich with history and packed with historical monuments, Turkey offers a wholesome traveling experience.
The vibrant culture, delicious food, and eventful history keep the travelers amazed throughout their time in Turkey. Besides, the landscape is to die for. Every corner you turn brings a new sight to behold, be it the Mediterranean or the mountains. It is also one of the favorite countries for travelers who prefer traveling solo on a budget.
Some not-to-be-missed locations in Turkey are:
Aya Sofya Museum
Blue Mosque
Ephesus Ruins
Cappadocia Valleys
Topkapi Palace
Pamukkale Travertine Terraces
Sumela Monastery
Mount Nemrut
Roman Theater of Aspendos
Mediterranean Coastline
5.  Greece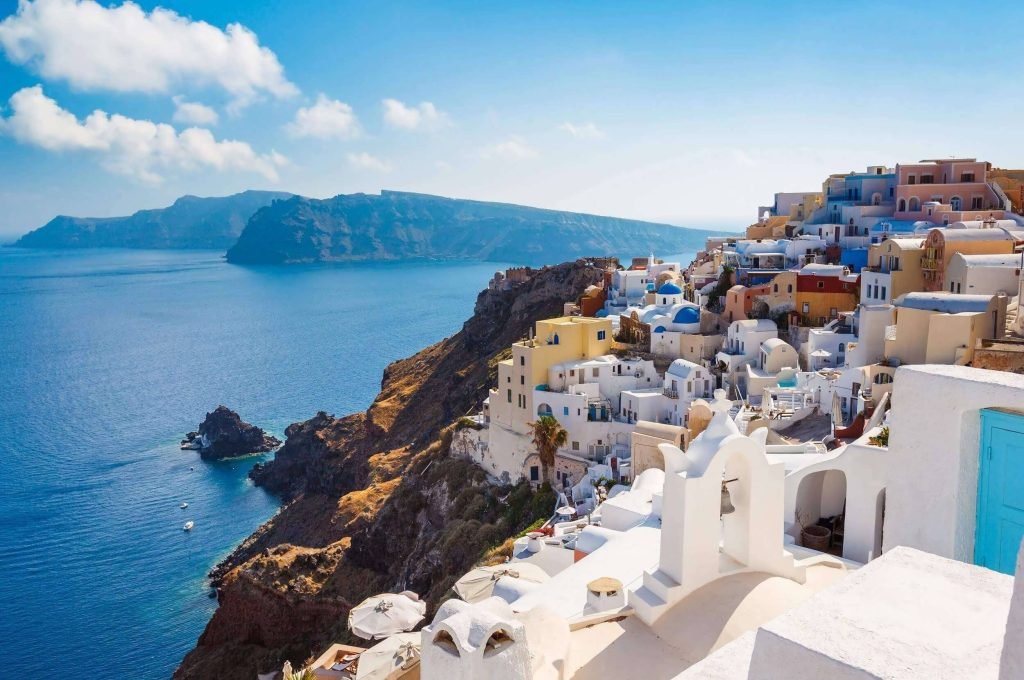 Let yourself be enchanted by the mystical locations of Greece. Greece has been labeled as a prime spot for destination weddings and honeymoons due to its romantic aura. Who wouldn't want to spend their honeymoon sailing the seas of Greece that look like a bridge to the starry skies?
The best locations to visit in Greece are:
Athens
Santorini Island
Mykonos Beaches
Delphi UNESCO World Heritage Site
Corfu Town
Metéora Monasteries
Rhodes Town
Blue Caves of Zákynthos Island
Nafplio
Thessaloniki
Let's Get Packing
What is the most beautiful country in the world? The answer varies for each person. A vacation and an adventure-filled vacation are two different ideas. So, for some people, a quiet corner in the countryside is their idea of travel. On the other hand, some people love places that offer maximum adventure and thrill. Therefore, everyone has a different opinion about the above-asked question.
In this article, we have shared different countries that are marked as the best destinations to travel in the world. Every traveler in the world has at least some of them on their travel buckets. All of these countries either offer breathtaking landscapes or fun-filled activities that no other place has. So, what are you waiting for? Make plans, pack your bags, and get ready to explore the world after Covid19.
If you want more travel inspo, wait for part 2 of the best destinations to travel post-CoronaVirus. We will share more super-amazing and unmissable places to travel from around the globe. So, stay tuned for more.