Weddings are a huge part of most cultures around the world with numerous traditions and trends. Some cultures release doves on the wedding day, while in others, grooms have to pay to dance with the bride. The origin of these traditions traces back thousands of years. One such tradition is the bachelor party or stag party, most common in American culture nowadays. However, this tradition dates back to pre-Christian times, as early as the 5th century BC. In those times, the ancient Spartans used to celebrate the groom-to-be's last night as a free man. They would have a grand feast where they would eat and drink. Moreover, they used to hire dancers, too. While the core traditions of bachelor night remain somewhat similar, nowadays, people look for bachelor party destinations. Since it is a memorable night for the groom, usually his friends, specifically his best man, arrange a fun party at an exquisite location.
In this article, we have shared some of the best bachelor party destinations in the world. So, if you are a best man in trouble or a groom-to-be who wants to get a little heads up on the type of locations for a bachelor party, this article is for you.
Top 19 Bachelor Party Destinations
If you are looking for the top bachelor party destinations around the world, please continue reading. Some places on this list are extremely notable for bachelor parties, while others are wonderful places yet to be explored by grooms-to-be and their pals.
Miami, Florida
Miami, the city of exquisite beaches, is one of the hottest spots for bachelor and bachelorette parties. But besides the beaches, it offers an extraordinary experience of the nightlife. You can get cheap accommodation and food if you are on a budget. However, if you are on a spree, you can get the best fine dining and penthouse experience. The city gets full points in terms of its Instagram-ableness because it is full of colorful and artistic backdrops.
Things to do in Miami
Play a Round of Golf at the Miami Beach Golf Club

Take a Trip to the Everglades National Park

See the NBA's Miami Heat Play at the AmericanAirlines Arena

Explore the Artistic Wynwood Walls

Go Boating in Biscayne Bay

Experience an Epic Miami Beach Pool Party at the SLS South Beach

Visit a Winery Near Everglades National Park

Eat Your Heart Out in Little Havana
2. Judd Lake, Alaska
Although Alaska may not be the first name that pops up in your mind when you think of bachelor parties, it can surprise you. The enthralling, untouched Alaskan wilderness around Judd Lake can be an excellent adventure spot for a bachelor party. There are mountain lodges that offer helicopters for enjoying the beautiful terrain. However, this destination does not have much to offer those who are not big on adventures.
Things to do in Judd Lake
Water Skiing

Wakeboarding

Glacier Hiking

Heli-Fishing

Heli-Skiing

Paddleboarding

Kayaking

Whitewater Rafting

Wildlife Spotting in the Tordrillo Mountain Range
3. Nassau, the Bahamas
Considered some of the best bachelor party destinations are beaches or islands, and Nassau in the Bahamas is one of them. They say beaches are better in the Bahamas and Nassau delivers. So, if you are planning a beach bachelor party (or should it be a beach-lor part), consider this densely populated capital.  
Things to do in Nassau
Explore the island's landmarks in a 4×4 UTV

Embark on an amazing jet ski adventure

Join a jet boat tour

Book an exciting ATV tour

Enjoy a banana boat ride around Cabbage Beach

Party the night away at Xscape Lounge and Nightclub

Participate in a shark diving adventure

Go on a Nassau SUB Bahamas Adventure

Try out the deep sea or shallow water fishing near Rose Island

Partake in a rum and food walking tour
4. Newport, Rhode Island
If you want to arrange a bachelor party on a budget, consider Newport. This tiny island is extremely affordable in terms of food and activities. Moreover, it has a ton of manly activities to offer, so it is excellent for those grooms-to-be who consider themselves manly.
Things to do in Newport
Go on Fishing Charters

Partake in Intense Paintball Battles

Get into some Axe Throwing

Go Kart Racing

Get Surf Lessons

Indulge in Spirits and Stogies

Experience Private Food Tours

Go on a Booze Cruise

Visit Car Museums
5. New Orleans, Louisiana
Things to do in New Orleans
Try your luck at Harrah's New Orleans Casino

Indulge in a Game of Golf

Visit Louisiana's Wetlands with a Swamp Tour

Race in a Ferrari at Nola Motorsports Park

Go Bowling New Orleans style at Fulton Alley or Rock n' Bowl

Take the 15 dozen oysters challenge at Acme Oyster House

Bet on the horses at the historic Fair Grounds Race Course 

Check out antique guns and swords at Cohen and Sons Antiques

Listen to war stories and see authentic World War II relics at the National WWII Museum
6. Lexington, Kentucky
Things to do in Lexington
See Boone Creek Outdoors

Explore the Art Scene

Try to Find The City's 30 Street Murals

Hit the Bourbon Trail

Discover the Distillery District

Hit the Brewgrass Trail

Enjoy Live Music at The Burl

Enjoy Half Bar, Half Retro Arcade Vibe at The Arcadium

Head to the Kentucky Horse Park

Bet on the Horses

Take a Tour of the Thoroughbred Heritage Horse Farm

Hit the Nightlife at the Bluegrass Tavern
7. Ashland, Oregon
Things to do in Ashland
Plan a Picnic in Lithia Park

Dine Out in Downtown Ashland

Attend a First Friday Artwalk in Downtown Ashland

Catch a Show and Dinner at the Oregon Cabaret Theatre

Go on Lodge-to-Lodge Rafting or Paddling Trips in the Lower Rogue River

Travel along the Rim Trail at the Crater Lake

Go Ice-Skating and Skiing in Wintertime at the Mount Ashland

Visit the Schneider Museum of Art
8. Punta de Mita, México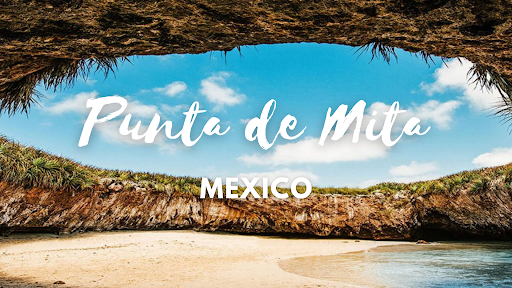 Things to do in Punta de Mita
Go on the Hidden Beach Tour

Get Surf Lessons in Punta de Mita

Go on a Private Boat Fishing

Visit the Jane Maroni Organic Designs Art Galleries in Playa La Lancha

Go for Scuba Diving and Snorkelling at Dressel Divers

Sign up for a 4WD, ATV, and Off-Road Tour

Book a Quick Jet Ski Trip 

Go for Paddle Boarding 

Schedule a Whale Watching Tour

Go on Fishing Charters and Tours

Have a Game of Golf at the Punta Mita Golf Course

Arrange Bike Tours around the Coastline

Have a Lazy Afternoon at the Makawe Spa

Go on Food Tours or Attend Cooking Classes at Hector's Kitchen

Party the Night Out at Mala Suerte Bars and Clubs
9. London, England
When you think of the top 10 bachelor party destinations, London may not be on the list. But as Joey from FRIENDS would say, "It's London, baby!," you have to give the City of Dreams a chance. This city has a lot of potential for stag parties.
Things to do in London
Rave at London's Top Nightclubs 

Sing the Night Away at a Lively Karaoke Bar

Try your Luck at The Hippodrome Casino

Enjoy the Theatre with a Smash-Hit West End Show 

Laugh out Loud at a Stand-Up Comedy Show

Soar High into the Skies in a London Helicopter Tour

Test your Nerves during an Escape Room Challenge

Go on a Speedboat Tour along the Thames

Enjoy white water rafting, canoeing, or kayaking at Lee Valley White Water Centre

Go for High-Speed Cycling at Lee Valley VeloPark

Enjoy a Game of Beer-Fuelled Ping Pong at Bounce

Get Bowling at a London Bowling Alley 

Watch Vintage Vehicles at The London Classic Car Show

Attend a Fancy Dress Show for the William Hill World Darts Championship at Alexandra Palace
10. Hella, Iceland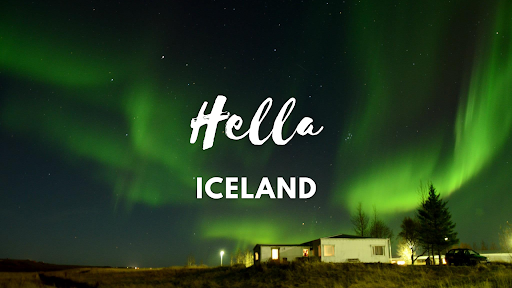 Things to do in Hella
Go for Snowmobiling on Glaciers

Arrange an ATV Quad Bike Mountain Safari

Go for Glacier Hikes and Glacier Ice Climbing

Arrange a Private Local Food and Beer Tour

Visit the Natural Hot Springs

Go for Snorkeling

Schedule Horseback Riding
11. Bluefields Bay, Jamaica
If you are looking for unique bachelor party destinations that offer unconventional ways to help the grooms-to-be enjoy, consider Bluefields Bay Villas. This exotic island offers a welcome retreat to nature from the busy city life. However, you can always enjoy off-site activities since it is not far away from the mainland.
Things to do in Bluefields Bay
Go for Golfing at the Negril Hills Golf Course

Enjoy a Zip Line Canopy Tour with Chukka Caribbean Adventures

Take a Trip to the YS Falls

Enjoy Horseback Riding with Paradise Plantation

Go Snorkeling

Enjoy Sea-Kayaking in the Clear Waters
12. Jackson Hole, Wyoming
Things to do in Jackson Hole
Shoot Guns at Jackson Hole Shooting Experience

Explore the Teton Mountains and Yellow Stone Park through Scenic Safari's Adventures

Go for Whitewater Rafting at Snake River

Indulge in Skiing in the Rocky Mountains at the Jackson Hole Mountain Resort

Listen to Live Bands Play at Different Bars

Take an Outdoor Sleigh Ride
13. Guanacaste, Costa Rica
Things to do in Guanacaste
Learn Surfing on the Pacific

Zip Line through the Rainforest

Go on a Jaguar Rescue

Visit a Hot Spring Under a Sleeping Volcano

Enjoy the Nightlife after Hiking Volcanoes or Waterfalls
14. Toronto, Canada
If you are looking for cheap bachelor party destinations, Ontario is one of them. This fun-filled city has so much to offer in every nook and cranny that you will definitely find something fit for your budget.
Things to do in Ontario
Enjoy an Escape Room Game

Relive your Childhood Playing Arcade Games

Take a Cocktail Class

Indulge in an Epic Archery Battle

Have Fun at an Indoors Obstacle Course

Enjoy Go-Karting

Have an Adrenaline Rush while Axe Throwing
15. Placencia, Belize
Things to do in Placencia
Visit the Belize Barrier Reef

Go to the Laughing Bird Caye

Go on a Private Boat Excursion with Captain Jak's

Fly through the Jungle on a Zip Line

Spot Exotic Wildlife in the Jungle

Explore the Ancient Maya Temples
16. Tucson, Arizona
Things to do in Tucson
Hire a Party Bus

Go on a Tucson Scavenger Hunt Adventure

Take Part in a Historic Bike Tour

Go on a Mural Bike Tour

Visit the Arizona-Sonora Desert Museum

Visit the Pima Air and Space Museum

Go to The Gaslight Theatre

Visit the Franklin Auto Museum

Explore Wildlife at the International Wildlife Museum

Go to the St. Augustine Cathedral
17. Manchester, Vermont
Things to do in Manchester
Stay at the Taconic

Go on Mountain Biking

Enjoy Hiking and Kayaking Excursions,

Take Off-Roading Lessons on a Land Rover.

Go Skiing at one of the 180 Ski Trails

Be a Part of the City River Tour

Go on the Rock & Goal Manchester Walking Tour

Take the Manchester City Stadium Tour

Be a Part of the Private Manchester Ghost Tour: Haunted City Center Exploration Game

Enjoy the Peaky Blinders Full-Day Tour with Tommy's Mansion

Visit the City of Manchester Distillery

Visit the National Football Museum

Take Part in a Silent Disco Adventure in Manchester

Take a Sightseeing Flight around Manchester

Enjoy Zorbing Football Guided Experience 
18. Palm Springs, California
Things to do in Palm Springs
Play Golf at One of the Many Golf Courses

Ride a Mountain Bike through Palm Desert

Go on an ATV experience in Joshua Tree National Park

Fly Over the Palm Desert in a Biplane

Try Your Luck at Game night at a Casino

Check out Palm Springs' Many Bars

Go to the San Jacinto's Peak in the Palm Springs Aerial Tramway

Indulge in Scaling with the Joshua Tree Rock Climbing School

Take a Backcountry Jeep Tour through Joshua Tree National Park
19. Austin, Texas
Things to do in Austin Destination
Take a Wild Ride on the Twisted Texas Brew Bus

Beat the Heat by Going on a Lake Party

Go on River Tubing with a Drinks Cooler

Enjoy Go-Karting on Circuit of the Americas

Discover the Best Live Local Music

Throw Some Axes

Enjoy a Scrumptious BBQ

Practice Shooting at a Range

Play Golf at Top Golf

Experience Rock-Climbing with Rock-About Climbing Adventures
In a Nutshell
In this article, we have shared some of the top destinations for arranging a bachelor party to celebrate your friend's last days as a single man. Some of these places are affordable bachelor party destinations, while others are pretty luxurious spots with expensive activities. So, whether you want to be a spendthrift or stick to your budget, you will find something on this list for you.